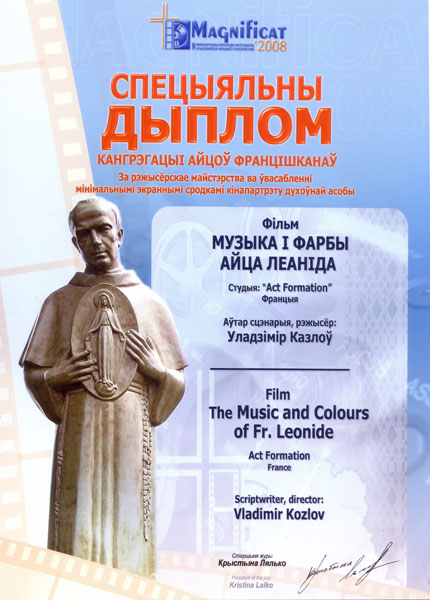 CC

ACT Formation, 20 mn, 2002

The Colours and Music of Father Leonide

Home page

A white emigre priest, musician and painter, founder of an Orthodox parish in town Montauban, France, Fr. Leonide Khrol managed to unite all the Orthodox faithful people there. A man of great culture, a theologian, composer and pianist, a college painter, one of the first emigre wave, he became a prominent person in exile.
Director and screenplay: Vladimir Kozlov
Cinematographer: Francis Fourcou,
Michel Brielle

Music: Father Léonid Chrol
DVD
Press
Pictures
"Magnificat 2008"
Special Prize by the Franciscans congregation
for implementation of film-portraying of clergy persons